After yesterday's Earth Hour
What a huge disappointment!


Before i explain what happened
Let's see the pic below
What u can see from that pic?

Black?
Darkness?
Well that's my house in the dark!

I'm a good girl
and love my earth so much
I did switched off all the electrical appliances in my house
From 8.30pm-9.30pm
Even the fan too

Thumbs up for myself! o(n_n)o
BUT!
Not everyone did the same thing
Aikss
...
Neighbour..
Lights still on
Same goes to others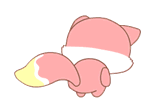 That's Malaysians
don't have high awareness on things happened around
they don't give a damn
i think government have to work hard on this
However,
some people did switched off their lights
good job!
Restaurants..Shopping malls
Petronas twin towers and KL tower
paticipated in this meaningful acitivity
Here's some video to share
Twin Towers
Sunway Earth Hour2010
At least there's still someone who cares bout Earth♥